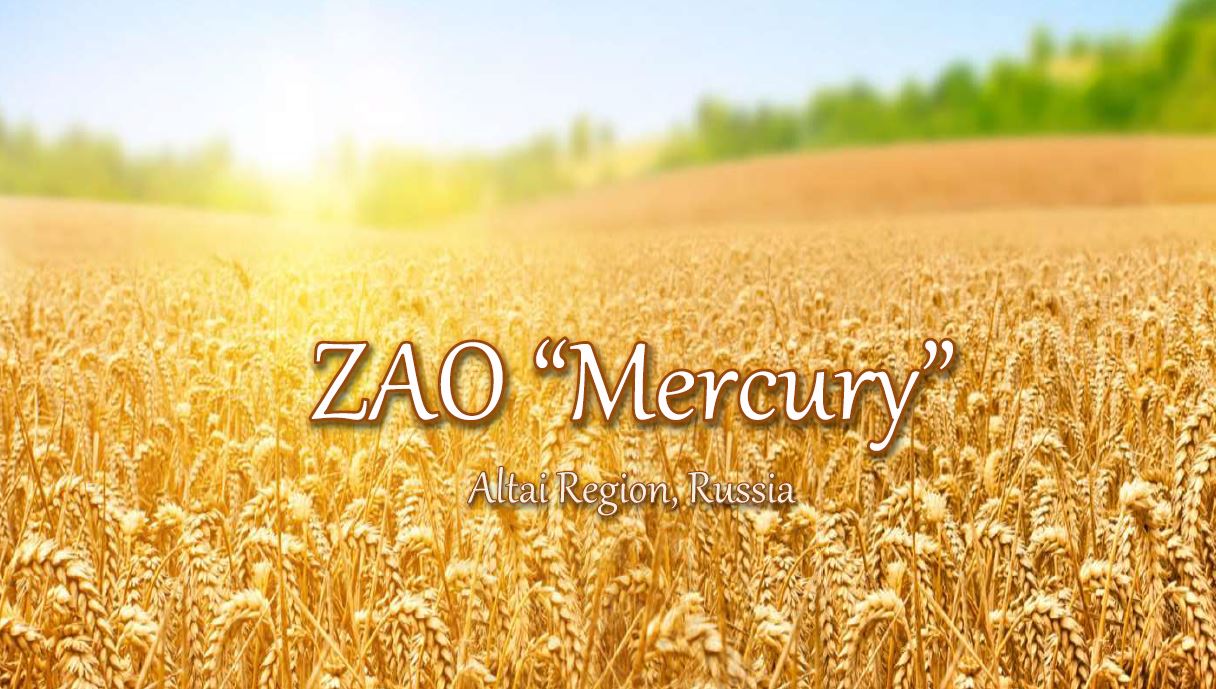 Region: Altaj kraj
Branscher: Jordbruksvaror
Produkter: Vete, mjöl, durumvete, bovete, grön platta, gula ärter, raps, linfrö, korn, solrosfrö, havre
Beskrivning:
ZAO "Mercury" (CJSC) is located in Russia, Altai Region. Specializing in production, trading and processing of various agricultural commodities, such as:
- grain crops (wheat, buckwheat);
- oil crop (flaxseed, rapeseed, sunflower);
- crude edible oils (flaxseed oil, sunflower oil);
- the products come from Siberian regions, 100% GMO-free and comply with the technical requirements of the Eurasian Economic Union.
The company has already been working on Russian market for a long time, and is widely known for its high-quality products and effective delivery of goods. In august 2015 we entered the EU market; in 2016 we became the first exporters of flaxseed to China, and now we are going to expand our export activities. We can guarantee that our products are of a high quality, as we control an overall production of crops: from the moment of grains' sowing till their receiving by an end-consumer. We have our own crops cultivation areas (60 000 hectares), 3 Grain storage facilities, 2 Grain reception plants.
Our products are: Wheat, Buckwheat, Linseeds / Linseed oil, Rapeseeds, Sunflower seeds / sunflower oil and some others.
We deliver our goods by different means of transport (by railway cars and grain hoppers, by covered trucks, by containers, by truck haulage) on any international commercial terms.
Also, we can send you the samples of our production.
If you have any questions, please do not hesitate to contact us.
Adress: 656037, Russia, Barnaul, 156-A Lenina street
Telefon: +7 3852 50-02-89 +7-913-098-2425
E-post: mihaylova@22brn.ru; agroexport@22brn.ru
Ladda ner: