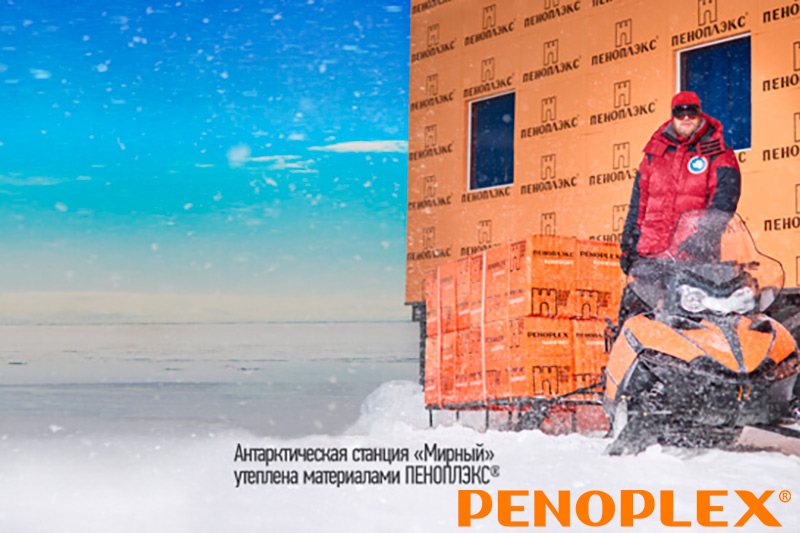 Region: Sankt Petersburg och Leningrad oblast
Branscher: Tillverkning av polymermaterial
Produkter: polystyren
Beskrivning:
PENOPLEX company is a large Russian manufacturer of construction, decorative and finishing materials on polymers basis. The company began its activity in 1998 starting with launching of the Russia's first production line to manufacture heat-insulating materials made of extrusive expanded polystyrene under the PENOPLEX® trademark.
The structure of "PENOPLEX SPB" LLC includes divisions which are engaged in production and production sale in different directions:

PENOPLEX® – heat-insulating materials,
STYROVIT® – polystyrene for general-purpose,
PLINTEX® – decorative and finishing materials made of polystyrene,
PLASTFOIL® – waterproofing materials.


PENOPLEX company owns eight production sites, seven of which are located in the territory of Russia: in Kirishi, Novomoskovsk, Novosibirsk, Perm, Taganrog, Cheremkovo, Khabarovsk. And one plant is situated in the Republic of Kazakhstan. Production made on PENOPLEХ plants, is in the markets of all regions of Russia, CIS countries and in Europe.
In 2007, PENOPLEX ® became a pioneer in production organization in Russian territory of a new generation of waterproofing materials – polymer coatings.
PLASTFOIL® is the first waterproofing polymer membrane produced in Russia using the extrusion method, which makes it possible to achieve the best consumer uses of this material. The main application areas of PLASTFOIL® PVC membrane include: waterproofing roofs, underground structures and tunnels, artificial reservoirs, pools, and containers and tanks for liquid storage.
The PENOPLEX Company plant in Kirishi, Leningrad region is equipped with the most modern European production lines of the latest generation. Its own certified laboratory provides superlative quality control at every stage of the production cycle. PLASTFOIL® waterproofing materials are also tested for quality according to the Russian GOST standards and European EN standards.
Adress: 191014, Saint-Petersburg, Saperniy lane, 1
Telefon: +7 812 329-54-11
E-post: n.skidanova@penoplex.ru
Hemsida: http://old.penoplex.ru/en/