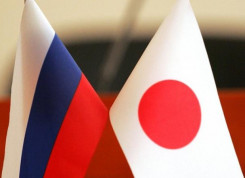 Japan was granted the status of Partner Country of INNOPROM-2017. Over 150 Japanese industrial companies and approximately 500 delegates representing the business community and government officials, including 20 heads of large national companies, have participated in the exhibition.
The main theme of INNOPROM-2017 Big Russian Industrial Week is Smart Manufacturing: Global Approach. INNOPROM-2017 program includes 10 major international conferences, as well as over 100 specialized round tables, industry-specific seminars and presentations.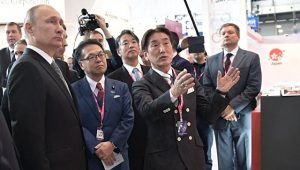 The Japanese national exhibition spanned over 4000 sq.m. that showcased the products of major national manufacturers, such as Fanuc Corporation, Yamazaki Mazak Corporation, Mitutoyo Corporation, etc.
Besides, at least 40 Indian companies took part in INNOPROM-2017. They presented products of industrial engineering sector. Companies occupied the area of 432 sq.m. Thus, India's exhibition will become the second largest after Japan's exhibition- the partner country of the exhibition this year.
Participation of India in INNOPROM is supported by the Ministry of Commerce and Industry and Engineering Export Promotion Council of India (EEPC India).
India was the partner country of INNOPROM-2016. Its national exhibition of 115 companies became the largest exhibition of this country in Russia in recent years. As part of the Indian delegation, there were more than 400 officials and business representatives, including the Minister of Commerce and Industry Nirmala Sitharaman and the chief ministers of three largest states of India (Andhra Pradesh, Maharashtra and Rajasthan). The key event of INNOPROM-2016 was the Russia-India Business Forum on "Russia-India: new industrialization and industrial cooperation".
Foreign partners from Europe, the Gulf countries, Asia, and the U.S. expressed their interest in the upcoming event. In particular, the German Government put INNOPROM on the official international event participation program for 2017.