December 14th, 2017 the Trade Representation organized a business mission for representatives of the JSC "SRI of Environmental and General Design" and the Group of Companies "GSR Energo" (St. Petersburg) at the power plant Mälarenergi AB in the city Västerås.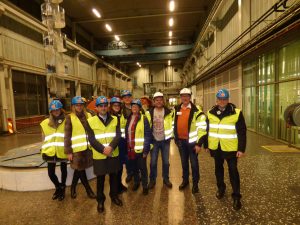 Mälarenergi AB is a regional supplier of energy and services (electricity, heat, water, cooling, Internet access, etc.), the bulk of which is produced from renewable sources, including garbage recycling. Over 90% of the energy is generated from urban and imported household waste, biomass, pellets and other renewable sources.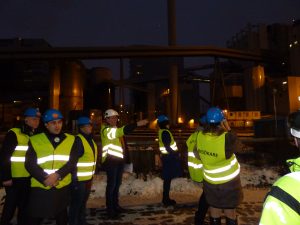 During the business mission, representatives of Russian companies studied the technology of production and supply with heat and electricity of this Swedish region, examined the economic component of construction and operation of production. The inspection of the company's capacities for acceptance, storage, separation, shredding and use of household waste as an energy carrier was conducted.
Currently, the Trade Representation is working on the possibility of continuing work with JSC "SRI of Environmental and General Design" and GC "GSR Energo".