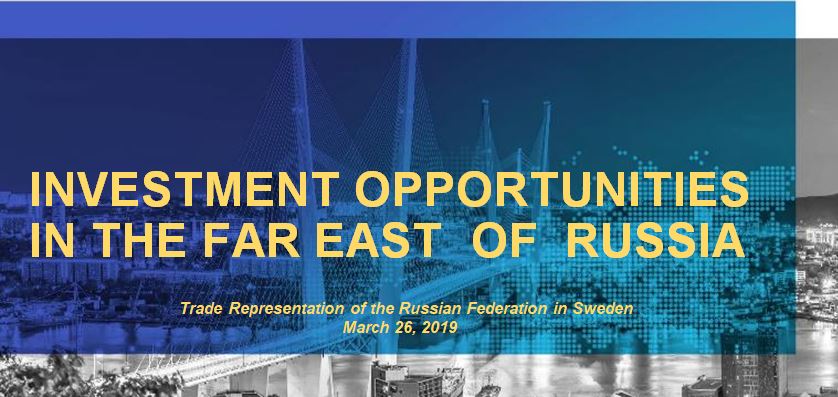 Russian Far East possess a significant proportion of Asia–Pacific Region (APAC) natural resources: more than ¾ of Diamonds, more than ½ of  Forest resources, almost 40% of  Fresh water resources, as well as 1/3 of Gold and Gas resources.
About 43% of the forest area of the Russian Federation is concentrated in the Far East Region.
The Seminar gives you excellent opportunity to get more knowledge and particular information on investments opportunities and business possibilities available in this most dynamic region of Russian Federation.
The representatives of Russian Far East Investment and Export Agency will provide you with information on foreign investors state support strategy in the region, including Free customs zone, Simplified administrative procedures, Taxes procedures, Customs registration and Electronic visa prospects.
Welcome to the Seminar!
Russian Far East Investment Seminar will take place in the Trade Representation of Russian Federation in Sweden from 9:30 through 13:00 on March 26, 2019.