Russian traveller Fyodor Konyukhov set off the 5th of July 2019 from Severka airport near Moscow and landed to Evpatoria (Crimea) on the experimental electric plane.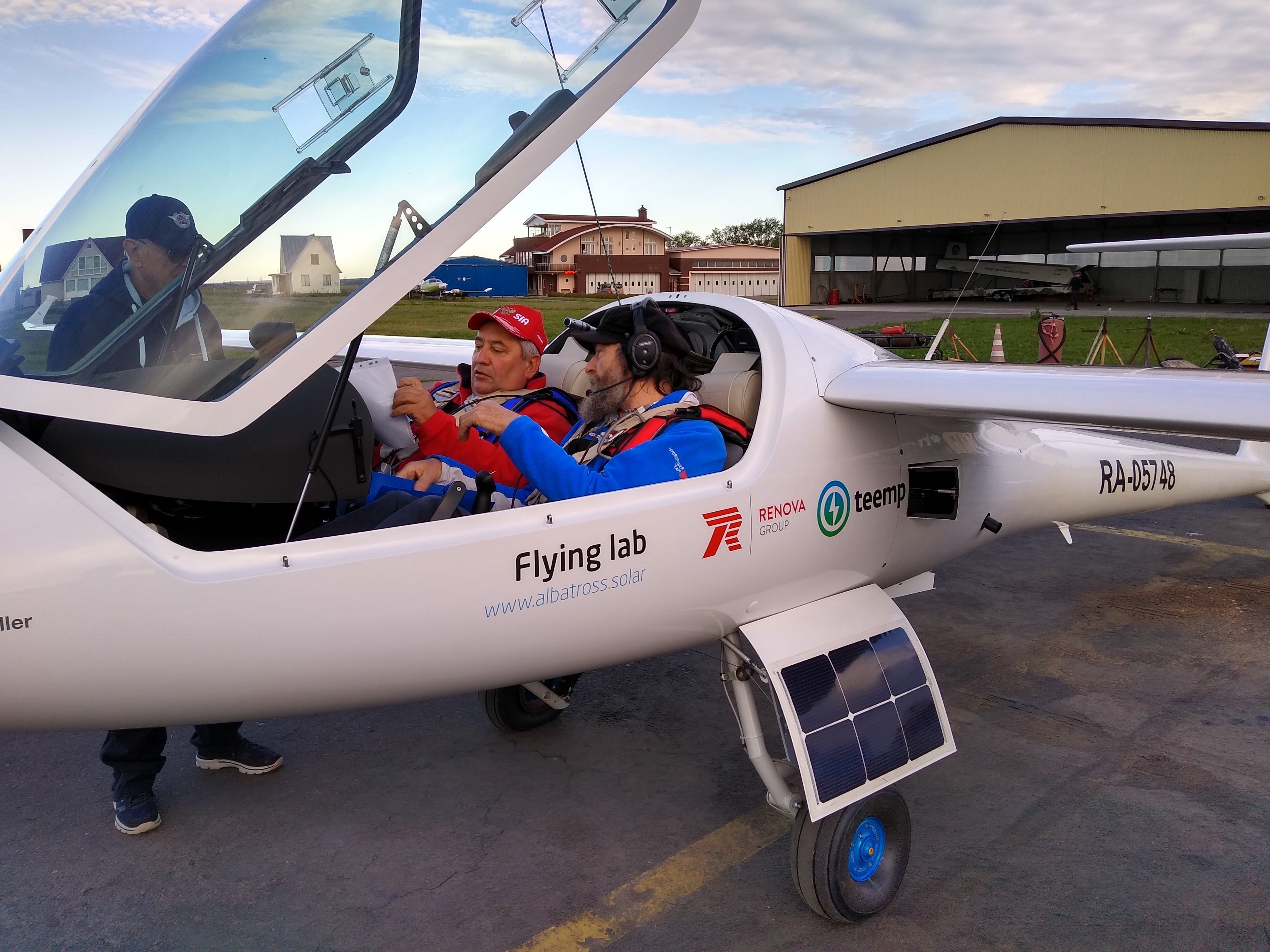 The plane, called the Flying Laboratory, with a wingspan of 25 meters, is equipped with Russian-made flexible solar panels and energy storage systems. The weight of the plane is only 900 kilograms. Plane created specifically to develop technological solutions to be implemented within the "Albatross – around the world on solar energy" project.
This project developed by Russian hi-tech companies ROTEC and TEEMP, supported by the RENOVA Charitable Foundation, under several years already.
Aim of the Albatross project is to create an airplane with an electric power plant and solar modules as an energy source for the world's first non-stop round-the-world flight.
Aviation enterprise for the construction of the aircraft to be chosen still in 2019. Private companies from Germany, France, England and Russia may be given such an opportunity.
Beginning of the construction of the aircraft for the round-the-world flight planned for second half of 2019. The construction period is 20-24 months.
Flight of the aircraft "Albatross" is supposed to be carried out at altitudes of 10-12 kilometres in the southern hemisphere. Albatross airplane will cover 35 thousand km in 150 hours. Fyodor Konyukhov planning to stick to the route of his successful round-the-world flight on the MORTON balloon. https://konyukhov.ru/project/expedition/proekt-albatros/